Welcome to DC Movies Wiki
DC Movies Wiki is an online encyclopedia created by fans, for fans, dedicated to documenting all films related to DC comics.
New editors welcome! Sign up for a free account and start editing today!
Upcoming movies
Live-action movies
Animated movies
Featured videos
Discussions
Join the Discussion! Chat with other fans about your favorite DC films and what you're looking forward to.
Blogs

The Dark Knight Rises is a 2012 film and the conclusion to Christopher Nolan's Batman trilogy.
Anne Hathaway makes a decent portrayal of Catwoman.
Pretty good ending that successfully wraps up the story a…

Batman: The Dark Knight Returns is a 2012 - 2013 film set based on Frank Miller's classic The Dark Knight Returns. It is one of the only film adaptations to be better than the source material.
It has s…
See more >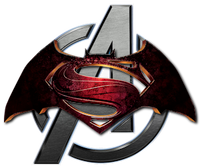 Community content is available under
CC-BY-SA
unless otherwise noted.