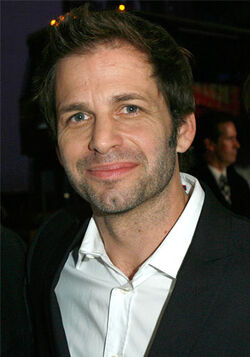 Zack Snyder is the director of Watchmen, Man of Steel, Batman v Superman: Dawn of Justice and co-writer and director Justice League; he is also the co-producer and co-screen story of Wonder Woman, co-producer of Aquaman and Wonder Woman 1984, co-executive producer of Suicide Squad and executive producer of Tales of the Black Freighter with his wife Deborah Snyder. He is the director of HBO Max's Zack Snyder's Justice League.
Quotes
"Flash was always in the movie, we just got lucky because Justice League was happening and they had the uniform, they had the assets, so we were able to get that photography."
Community content is available under
CC-BY-SA
unless otherwise noted.